Accreditations
powered by

With the accreditation, the visitor is allowed to enter all the film screenings and accompanying events during the festival.
Do you want to be the first to know when the pre-sale starts, when the programme is published or when you receive the programme in pdf format in the mail? Sign up for our newsletter.
Discount only for an Early bird
The best price you can get for the Accreditation, is to buy an Early bird available until August 31. Starting from September, the Accreditations will be sold for the full price, no more deals.
First come, first… sit!
Reservation for a specific movie is not possible. Accreditations nor tickets are priority. All screenings are open seating, which means you can choose whatever seat you prefer.
Prices
Accreditation
early bird – first 99 accreditations
25€
pre-sale until 31 August 2023
30€
online and onsite sale from 1 September 2023
35€
Sunday ticket
Last minute – online and on-site sales on Sunday only,
for the last day of the festival
15€
*The accreditation is general, not sold for a specific movie. Reservation for a specific movie or seat is not possible. We recommend to come to the cinema in advance, to find a place.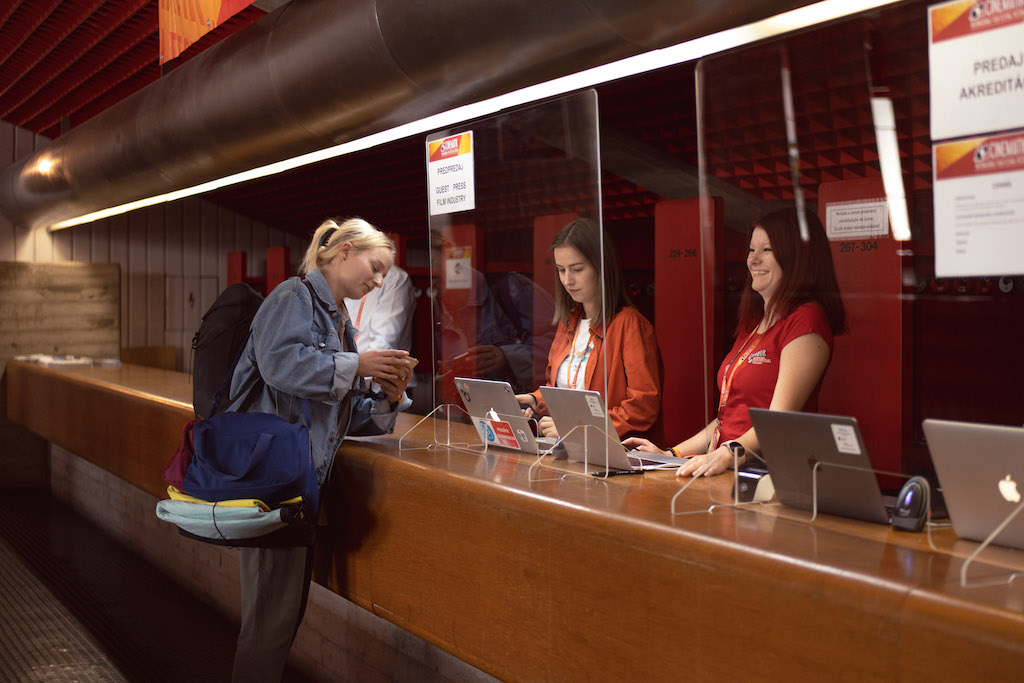 Accreditation center
Dom umenia (House of Arts)
Nábrežie Ivana Krasku 1
921 01 Piešťany, Slovakia
Opening hours
September 12 – 12-8pm
September 13-17 – 10:30am-8pm